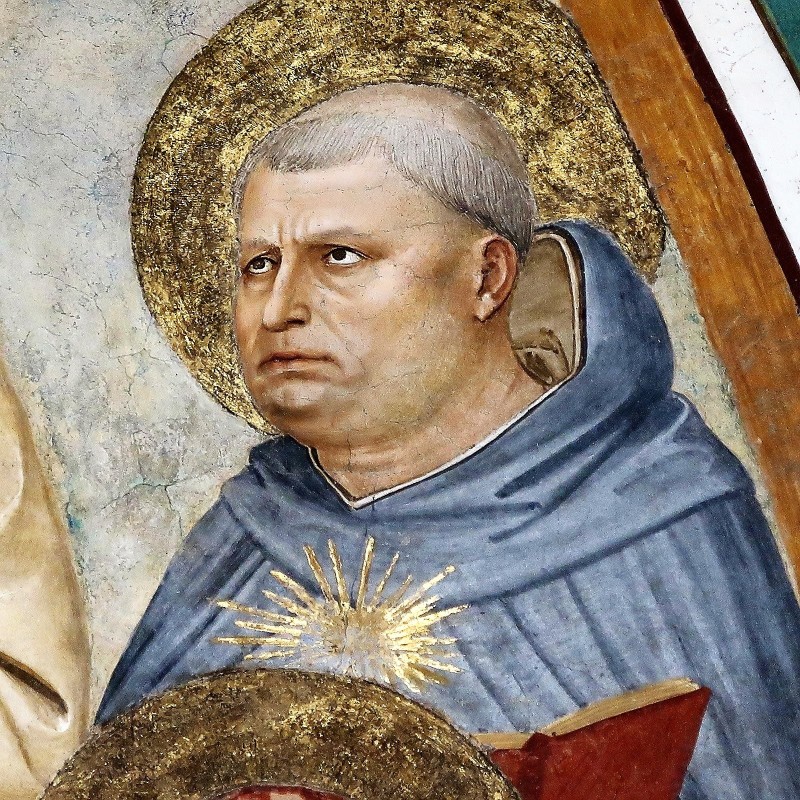  
St. Thomas Aquinas - Beato Angelico
St. Thomas Aquinas. Shipped safely with cardboard tube. Print in high resolution colors guaranteed 70 years Printed with Canon plotters
Security policy (edit with Customer reassurance module)

Delivery policy (edit with Customer reassurance module)

Return policy (edit with Customer reassurance module)
Giovanni da Fiesole, born Guido di Pietro (Vicchio, about 1395 - Rome, February 18, 1455), known as Beato Angelico or Fra 'Angelico, was an Italian painter.
He was beatified by Pope John Paul II on October 3, 1982, even though after his death he had already been called Beato Angelico both for the moving religiosity of all his works and for his personal gifts of humanity and humility. It was Giorgio Vasari, in Le Lives, who added the adjective "Angelico" to his name, previously used by Fra Domenico da Corella and Cristoforo Landino.
A Dominican friar, he tried to unite the new Renaissance principles, such as the perspective construction and attention to the human figure, with the old medieval values, such as the didactic function of art and the mystical value of light. 
San Tommaso d'Aquino. Stampa